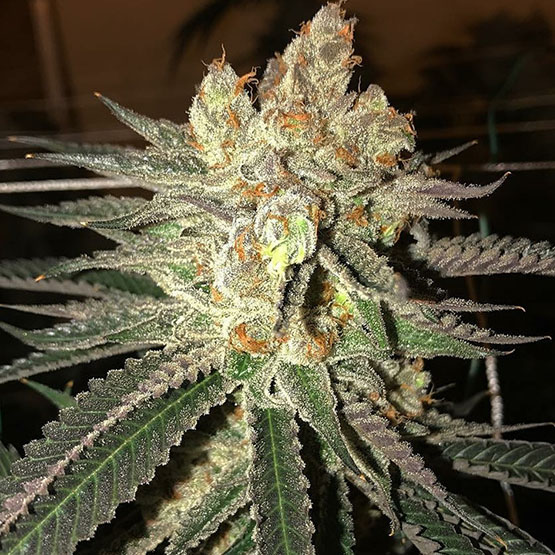 Citral Flo BX1
Stats:
Flowering Time:
56-63 Days
Terpenes:
Floral
Berry
Musky
FYI:
Citral Flo BX1 is funky, floral and boutique-quality. Her large, violet flowers grow vigorously and finish fast. She's great at a commercial scale.
Strong & Vigorous
Uplifting Effect
High Yield
Thrives Indoors & Outdoors
FEATURES:
Medium plant morphology and low flower morphology.
Vigorous, with strong lateral branching. She can get tall, but she's controllable.
Effects lean toward classic "Sativa."
Available in packs of 8 or 17.
Buy seeds