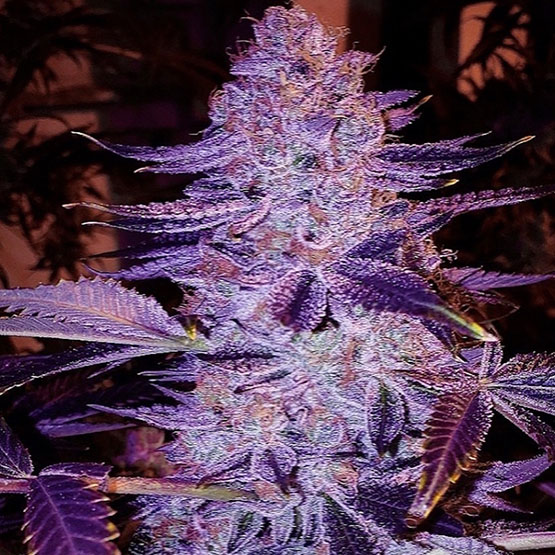 Forbidden Zkittlez BX2
Stats:
Flowering Time:
56-63 Days
Terpenes:
Mixed Berries
Gas
Floral
FYI:
This cross of several California legends will produce multiple future legends. Her aroma and flavor are extremely intense—as are her radiant colors.
Pungent Terpenes
Vibrant Color
Beginner Friendly
Euphoric Effect
FEATURES:
The shorter of her two phenos has extremely stacked nodes that are very fruity and bright purple. The taller of the two has a more gasoline-heavy profile with grapes underneath.
Fast to finish outdoors.
Available in packs of 8 or 17.
Buy seeds