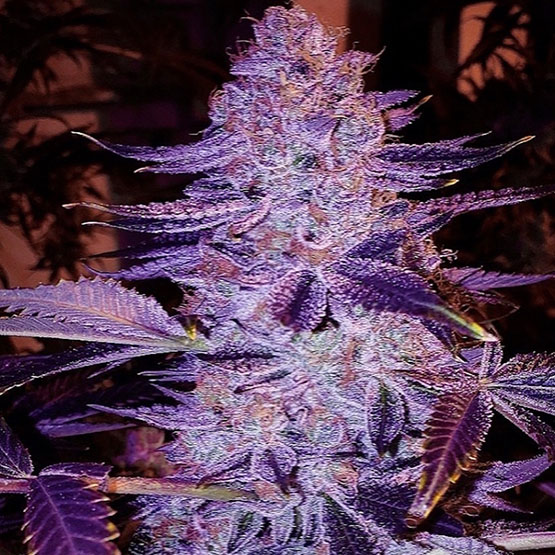 Forbidden Zkittlez BX2
Stats:
Flowering Time:
56-63 Days
Terpenes:
Mixed Berries
Gas
Floral
FYI:
This cross of several California legends will produce multiple future legends. Her aroma is extremely intense—as are her radiant colors.
Pungent Terpenes
Vibrant Color
Beginner Friendly
Chunky & Dense
FEATURES:
The shorter of her two phenos has extremely stacked nodes that are very fruity and bright purple. The taller of the two has a more gasoline-heavy profile with grapes underneath.
Fast to finish outdoors.
Available in packs of 8 or 17.
Buy seeds