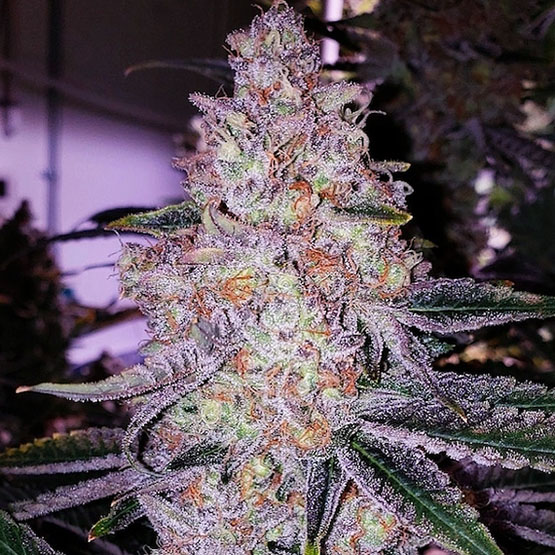 Planet of the Grapes RBX
Stats:
Flowering Time:
60-63 Days
Terpenes:
Sharp Grapes
Sweet Citrus
Heavy Chem Dog
FYI:
Planet of the Grapes is made to PRODUCE! Extremely high in both cannabinoid and terpene percentages, she's close to a perfect commercial plant for scale production, regardless of end-game.
Beginner Friendly
Great for Extractions
Pungent Terpenes
Relaxing Effect
FEATURES:
Heavy flower yields are easy to get on this low-maintenance, medium-height, strong, lateral plant.
She tests and extracts HUGE in usable oils!
Her aroma is only outdone by her flavor: sharp grapes, sweet citrus and the signature musky, greasy flavor of Chem D. Acrid aromas like propane and "hooch" accompany the more citrusy pheno.
Intense, heavy, classic "Indica" effects.
Available in packs of 5 or 10.
Buy seeds