Formulating the Future with Saman Razani
How a first-generation Iranian-American turned a life-altering accident into a career in cannabis helping others
If you've been around the Colorado or California cannabis markets since the late 2000s, you may have heard of Saman Razani. One of Colorado's original medical caregivers, Razani has been involved in some of the more well-known brands in both states and around the U.S., including Glasshouse, Cresco, Raw Garden, Wonderbrett, INSA, Grow Healthy, Sweet Leaf, and The Green Solution. Most recently, he's been focused on creating cannabis-infused consumer products for traditional and nontraditional applications, including a menopausal suppository that has gained traction in the CA market.
But how did a caregiver with a basement grow become an instrumental part in licensed cannabis manufacturing? A little bit of misfortune, a little bit of luck, and an unrelenting work ethic.
First Generation Iranian-American
Originally from Colorado, Razani is a first-generation Iranian-American whose parents immigrated from Iran around the time of the country's second revolution. Razani's father first came to the United States in 1960 on a boat from Denmark that brought him from the Zagros Mountains of Iran to the Rocky Mountains of Colorado.
"[My dad] settled in CO of all places because it reminded him of his home in Iran...He fell in love with Boulder specifically and was like, this is where I'm going to put down roots," reminisces Razani.
While earning his PhD in Northern Colorado in the early 70's, Razani's father also coached high school soccer, taking home a plethora of league and state championship titles in both men's and women's divisions before returning to Iran to continue his teachings as a professor at the University of Isfahan. He would eventually meet Razani's mother there, before returning to Colorado during Iran's second revolution, to put down his roots in Northglenn, a suburb of Denver.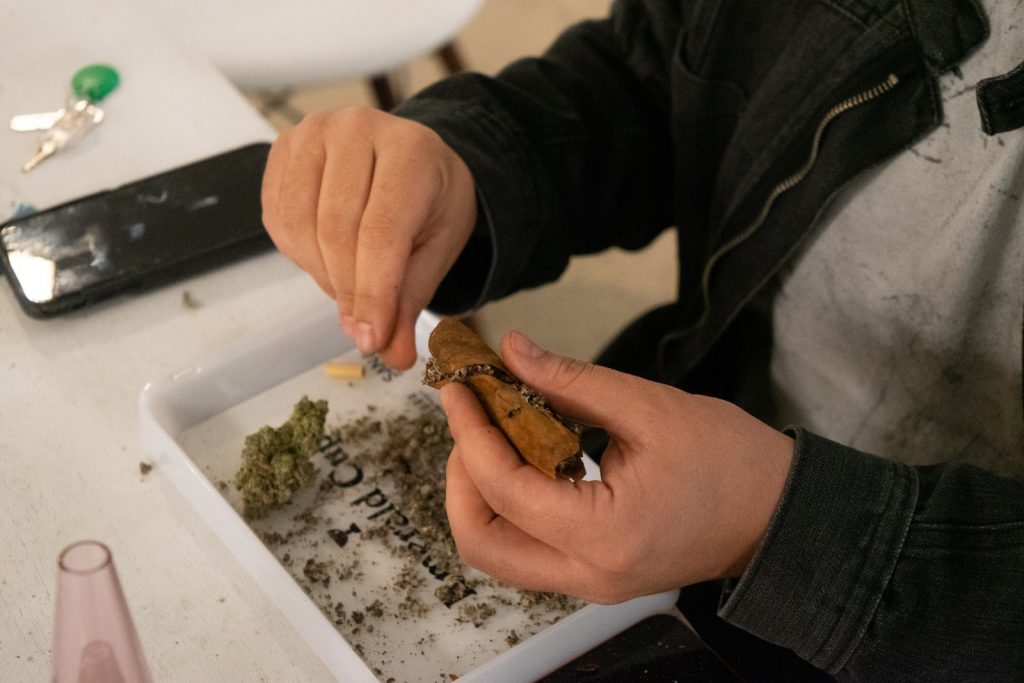 "My dad got kicked out of the University of Tehran because of his support for the prime minister Mosadegh," explains Razani. "There was a coup against the prime minister put on by the CIA and MI6; there's books about it...After that he served in the military and found his way to the U.S. and he settled in Colorado of all places... he got his PhD, went back to Iran, met my mom, brought her here, and the rest is kind of history. They started a life in north Denver. That's where I grew up and that shaped all of my youth and early adulthood."
It was during these early years that Razani was introduced to cannabis.
"The first time my mom caught me with weed I was probably 15," recalls Razani. "But the first time I smoked, I was probably between 12 and 13, the summer between 7th and 8th grade...the homies I grew up with on the north side of Denver would steal like a roach of schwag/reggie from their dad's ashtray, and that was typically what we were smoking. It was a fat roach from the ashtray—shout out to the homies."
As he got older, Razani remembers buying small dime bags that he would hide in his bedroom closet.
"I remember buying chronic in high school. It was this lime green homegrown shit that was like one small nug and that's what my mom found," he explains. "I remember it was because it was STINKY...and I didn't do shit with it. And I guess my mom stayed home from work that day—which was like never a thing—and she cleaned my room. I came home to like, 'I cleaned your room' and she hip-tossed me over her shoulder," pausing for emphasis. "She's like 5 foot nothing dude...and she's like, 'what the fuck is this?'"
While he continued smoking, Razani admits that it wasn't until college that he'd consider growing.
"My father's whole family is like PhDs," he begins. "That's the whole side of my dad's family: nuclear physicists, thermonuclear engineers, dermatologists, cardiologists...then my mom's family is all civil engineers, chemical engineers, architects, artists, musicians...so it was a paramount thing to get an education."
After completing high school in Denver, Razani followed in his family's footsteps, heading to the University of Colorado to pursue a degree in business management. Unlike the rest of his family, he would later drop out to pursue a career in cannabis, which looked very different in 2008 than it does now.
"I dropped out of college in 2008 and I was painting hotels for my brother-in-law's painting contracting company," Razani explains of his "daytime job" while moonlighting as a caregiver.
"When I left school at University of Colorado, I went back to Denver and got with some old friends from my youth and we started growing together. I was doing commercial painting and commercial plumbing during the day, and just trying to bang out as much space in my basement as possible to keep growing weed and selling it to these dispensaries that were popping up in Denver at the time."
Under the auspices of Colorado's caregiver laws, Razani could sign up other patients and expand his cultivation legally. And thanks to his various jobs—ranging from plumbing to painting to hospitality at the Ellie Caulkins Opera Theater and the Warwick Hotel in Denver—he was slowly able to set himself up with both the equipment and network needed to thrive in this industry.
"We started out just like anyone else starting out with any medical experience and background... I was backpacking all this weed to these dispensaries during the day and going to work at these restaurants, selling weed to the chefs and to wait staff...it was cool, it was a part of my life that kind of shaped the network I had in Denver a lot," Razani reminisces.
Through this network, Razani was also able to collaborate with a variety of people and create a microcosm that helped shape his path in cannabis.
"That was such a surreal experience, because now I look back and I'm like, 'Wow that was so cool, being there when the scene was so fresh and so hot; it was like Colorado exploded' and I'm just blessed to be a part of that.
"We were backpacking the weed into Denver to these dispensaries who are run by these cats from LA—which is where I first got introduced to the LA scene. I would meet them while trying to hustle the packs...One of them was really cool and he would always buy our stuff for top dollar...that guy gave me my first job in the game when things changed [with legalization]."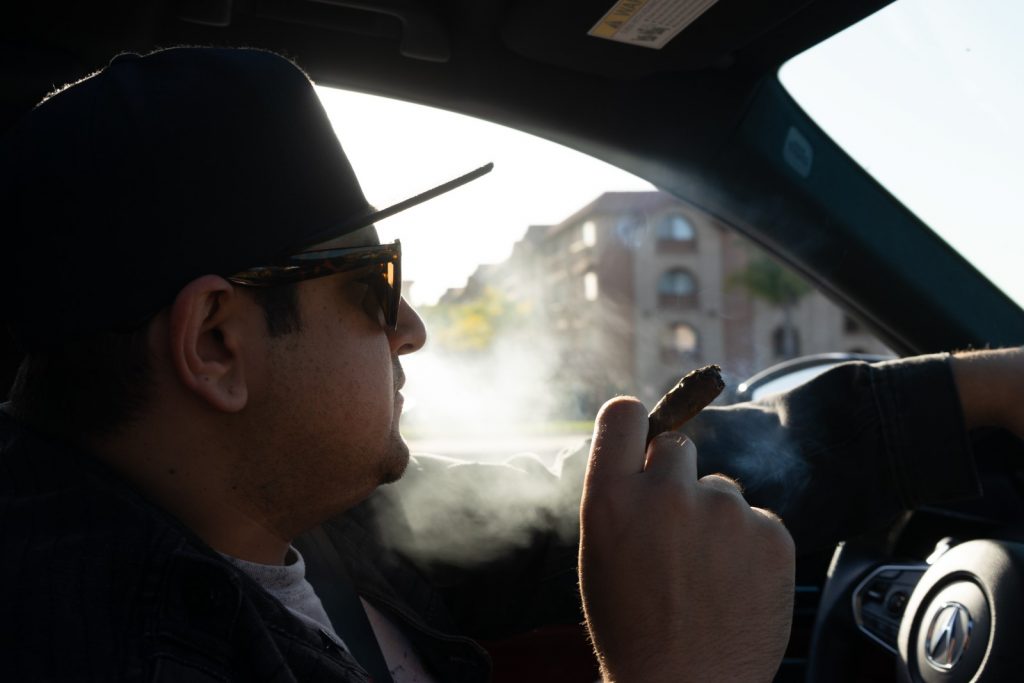 Razani's cannabis journey seemed to be headed in the right direction—until his car was T-boned by a drunk driver, shattering his entire left side.
The Accident That Changed Everything
"I had just gone back to Colorado Springs; I went back to see some homies for Memorial Day," recounts Razani. "And, just outta nowhere, I got hit by a drunk driver."
This was 2009, and while he was slowly building up his caregiver efforts, Razani hadn't fully established himself in the space. The accident would impact him physically, mentally, and professionally.
"I was behind the driver's seat and [the car] T-boned me," Razani says as he sizes up his Backwood next to the others on the table. "I shattered my hip, blew out the hip bone completely, cracked my radial head in my elbow, and tore up my left shoulder pretty good, basically it hit the quarter panel of the car and me."
Caregiver efforts on pause, Razani moved back in with his mother and began the long road to recovery.
"I was living at my mom's house because there was no one else to really take care of me," he explains. "She had to put a bed up in her front room so I could have some place to stay because I couldn't walk upstairs. My whole left side was badly damaged, it was rough business.
"The road to recovery in any situation is tough; it's a mental game. You gotta be tough and you gotta keep fighting and the pain gets pretty bad," Razani concedes.
The accident ended in Razani needing intensive surgery, which included permanent hardware that holds his left leg and hip together.
"I got a crazy long screw holding my femur to my pelvis together. I have a rod going down my left leg and a screw going in right above my patella stabilizing it all. They told me I would never run again and do any high impact activities like that, and they were kind of right," laughs Razani. "No, I'm not doing wind springs or anything like that. But I still get out and snowboard."
Like many with severe injuries, Razani was prescribed a variety of opiates to combat his pain.
"I was just like taking fistfuls of these opiates. I had just crushed my whole left side and so I couldn't really walk. I was just basically on my back on a bed, and the toughest part was there was no desire for anything; you're just messed up.
"I was on a lot of opiates. And lost a lot of weight. I looked like a totally different person. And from that came this kind of disgust with who I'd become and I wanted to change it so badly."
While dealing with the mental implications of suffering an accident like this in his early 20s, Razani began to attempt to wean himself off of the pharmaceuticals that were numbing his response to the outside world.
"I was in my early 20s and that just changed the trajectory of where and what I was doing. During that time, I had to wean myself off of opiates, after about seven months of high daily use. I really was just not happy with the person I was and I really didn't understand what was happening to me...you find yourself trapped and you don't even know how you got there. And you know you're in pain, and pain is such a relative thing."
In place of opiates, Razani began consuming cannabis medicinally for the first time.
"In life, you can't ever get away from physical or emotional pain; you just have to be able to deal with it sometimes, and just find a way to convince yourself that you can handle it, and that's what cannabis really did for me at that time in my life."
As Razani puts it, "Up until that point, I was just consuming cannabis to get high." He hadn't ever consumed it personally for medicinal reasons. But, as a caregiver, he had access to the material being produced which allowed him to slowly replace pills with cannabis products.
Adding insult to injury, Razani's business partner in the caregiver operations decided it was time to part ways.
"When I came back, my partner that I was growing with was left with all the work and he had to make decisions," Razani recalls of the fallout. "We were in the process of trying to get a couple other houses with some other friends going, and scale up a bit on the caregiver tip, but he kind of took that and ran with it solo...It is what it is, it's how the business and how the game goes, but I remember during that whole thing, he brought like a whole bunch of harvested material and gave me like this last bit of flower that we had and that was the end of that chapter of my life, just like that.
"I had to deal with all of the fallout, a bunch of shit. The house was in my name. I had to rip out all of the carpet in the basement because it was all fucked up from a previous flood during one of our cycles. My wife—that's why I married her—she was on her hands and knees scrubbing the floor of that growhouse, helping me get things back to that landlord without him calling the cops on me...You don't get a lot of people in your life that are like that, so you gotta hold those people near and dear and really take care of them. If it wasn't for my wife Layla's effort at that time and just generally taking care of me, there's no telling where I'd be today."
Remaining resourceful, Razani took the material and began learning how to do alcohol extractions, making high potency tinctures and infusions, the first of many of his formulations to make their way to market.
"I started watching videos on youtube with all the free time I had while healing. I started watching Rick Simpson's videos and started to learn about the mystical powers that cannabis seemed to have when concentrated. I read testimony after testimony, online, of how it was curing cancer for a lot of people. One day I decided to try it out and made a super basic extraction in my mom's backyard with an old crockpot to evap the ethanol from the oil."
Experiments in Extraction
Having only grown for a few years prior to his accident, Razani decided it was early enough to pivot his attention to extractions, as the ethanol tinctures he was making for himself had replaced the opiates he was prescribed.
"I was taking tinctures and dosing myself instead of the opiates," he recalls, adding that he was taking 1000s of milligrams of THC every day in order to combat the chronic pain of recovery.
Once he could move around more on his feet, Razani focused on ways to work out impurities to increase the concentrations of his formulations, and he started learning more about hydrocarbon extracts, experimenting with BHO in early 2010.
"I hit the guy up that I was selling most of my caregiver weed to. He was a cool cat from LA and I'll never forget that dude; He was an Armenian, Russian jew from LA. He was just like a really good guy with a good heart, and he stayed [in business] after all the rules changed...I respected him a lot for that...I was growing weed with this guy and making all the hash, and operating the dispensary. My friend Gabe [Garcia] was also the head grower at the time but we were all pitching in help in the grow...we had a good thing going...I was making all of our strains into hash, and starting to educate people on the benefits of vaporizing just the active cannabinoids versus combusting the dry plant material, which wasn't easy back then, at all. We had like 18 different flavors of BHO at any given time and we were one of a handful of shops in Denver producing consistent quality at that time."
Razani learned to make BHO from his friend Misha, who had ties to the California crew that Razani was working with.
Misha and Razani's early arrangement with the dispensary allowed for plenty of experimentation with technique (tek). It was around this time that they met Dan, of Top Shelf Extracts, and Madison, another member of that crew. They had a recognized extract brand, but did not have a license, and instead relied upon renting out space from other licenses.
The dispensary, grow and extract operations that Razani managed agreed to a working arrangement with Top Shelf that allowed them to collaborate on processing both in-house and external material for the market.
"They had a brand but they didn't have a license. So they were just going into MIPs and doing their thing. We were working together for a while and they were processing their material as well out of the same space where I was doing it," Razani recalls. "At the time, when I say 'doing it', we were open-blasting in a parking lot in Five Points [Denver]. We parked our cars in a square, posted up in between so we were blocked from the street. And just threw up a hope and a prayer. It was fun, but this was the most outrageous thing ever when you look back at it that we actually did this, and were technically 'allowed' to do so at that time."
As the years went on, the crew that Razani had assembled grew and continued to make their mark in Colorado, but forthcoming rule changes would bring a halt to his operations yet again.
"In 2011, we were crushing it. Really crushing it. I added another apprentice to the crew who quickly became a lifelong friend, Dustin Mahon, and we were crushing it together. And then the rules changed, and now we are too close to a school," explains Razani. Colorado updated legislation requiring licensed facilities maintain a specific radius from schools and similar buildings. "They came and measured, they brought the actual [measuring] tape and we were like 10 feet shy of the front door. It was bad. It was really hard to see that go, that opportunity was great. I had a great team there....that was the beginning of the change."
Better Concentrates: Fresh-Frozen
Far from discouraged, Razani reconnected with Dustin Mahon and together they started a company called Better Concentrates.
"We started a company called Better Concentrates up in Boulder, just me and Dustin. Dustin was working for a large company at the time who owned a large campus with lots of cannabis tenants on the property with various businesses. So we worked out a deal with one of the tenants, Sweet Mary Jane edibles, and started our small processing business. We were both processing. I was getting accounts by going around to every dispensary and persistantly asking for their trim just so I could get a pound to process and bring back some hash and show them what the fuck we could do," explains Razani.
The pair had settled into their operations in Boulder by the beginning of 2012, and were renting out space at a license from the owner of Sweet Mary Jane, Karen Lazarus.
"Karen allowed us to work under her license, and we paid her a fee for doing that and we also processed her oil for her edibles as well," recalls Razani of the arrangement. "It was a good trade and we got to put our name out there for ourselves at the time, which was super important because there was very little branded material out there that wasn't just like a dispensary chain;
there were very few awesome MIP brands at that time."
The most important tek to come out of Better Concentrates: Fresh Frozen BHO.
At the time, it was typical to hand grind dried plant matter, stuff extraction tubes and columns, and push solvents like butane through the material. What was uncommon was using fresh plant material and freezing the material prior to extraction, which eliminated the need for drying while also preserving volatile terpenes off-gassed during dry and cure treatments.
"When you get a fresh plant, you have so many more terpenes because, while a plant's alive, that's what a plant uses to communicate with other plants. That's part of that process. When it matures, those things change and a lot of these compounds convert and oxidize, too," explains Razani of the advantage of freshly frozen plant material.
Razani and Mahon showed the tek to fellow extractors, including Madison Smith, who was not impressed.
"[Smith, formerly of Top Shelf] was like, 'Bullshit. This is so much bullshit, it's too much work, just fuckin' dry it, pack the tube, and make the damn hash,' and me and Dustin are like, 'Oh no dude, this is the future.' We evolved our process over a short time and started using liquid nitrogen to freeze the plant material before we processed it and it made an insane amount of difference. Because the material was frozen and perfectly preserved for the process, we called it fresh frozen BHO. This was before 'Live Resin' was coined and became a norm."
Unlike other techniques that were coming online at the same time, Razani's fresh frozen tek used medical grade liquid nitrogen to freeze the material in seconds, compared with traditional freezers which could take hours.
"[In cannabis] you're trying to make things measurable at a cost level; it has to make sense economically," Razani says of older techniques. "We were open-blasting the fresh frozen, so it was pretty economical for us at the time, even with using this cryogenic fluid."
Using the liquid nitrogen, Razani and Mahon would freeze the input material before grinding it up and extracting it, and the difference in quality was enough for them to place at the 2013 Rooster Magazine THC Classic.
"We won second place at the first competition to ever be won with that Fresh Frozen BHO," recalls Razani of their winning Fresh Frozen Strawberry Kush that was grown in house. "The funny thing was that it was darker than all the other entries and it still took second place; it just had a flavor like no one could believe." This would be the first of many awards to come from Razani's extraction methods.
Building. Better. Bust.
While their products were getting noticed by cup judges, the licensed facility that Better Concentrates called home was also getting noticed...by the feds.
"Better concentrates operated in this complex with a bunch of other businesses, and someone was doing something they shouldn't have been doing on that campus and the feds came in… they blew the fuckin' doors off the hinges," Razani says, quick to reassure that no one was onsite during the raid, but the damage was done.
"They fucked up all our material, poured out thousands of dollars worth of oil and edible oil we had made from ethanol hash...that was like the first real scare that I had with the feds like that."
After the raid, Razani and Dustin decided that it was best to part ways. The pair had entered the THC Classic prior to the raid, and ended up taking home an award later that year for it. But, in the end, Razani gave up his ownership share to Dustin who continued on with Better alone, and moved on to new opportunities.
"It was kind of one of those situations where we both felt like it was better to separate," he explains. "It definitely was an eye opening moment; like fuck, we aren't that protected by these licenses. You gotta be careful whoever you're dealing with."
Razani returned to Denver and linked up with Matt Ellis, owner of ETS, an extraction equipment manufacturer in the area.
"I met Matt Ellis in 2012/13 and started hanging out and helping him with the first generation of closed loop systems and hustling vape pens for Matt," explains Razani. "Matt was really cool man, I got mad love for the guy; he let me get away with murder, man, I gotta say...Let's just say I was doing a lot of 'testing' of the equipment and processes afterhours in the early days...[Matt] really looked out for me...he is someone I have a lot of love and respect for."
Ellis' technical knowledge and product development worked hand in hand with Razani's technique development and need to process material, allowing both to refine their efforts.
"I was fairly certain [Ellis] was going to be around for a long time, so I started deepening the ties," Razani says of how their business relationship evolved. "One day, I was coming into the shop and I saw these guys that I knew from high school...turns out they owned The Green Solution."
One thing led to another, and Razani eventually accepted The Green Solution's offer to head up their extraction and manufacturing, building out the brand's first MIP, Infusionz, in 2013.
Trophy Season
When Razani was hired, he revamped everything using what he had learned working with Ellis and the new generation of closed loop machines.
"So we get the [ETS 1200] machine and we start setting it up and we are starting to get the hang of it for the commercial process, and everything started moving forward. My role as GM was to basically build this company and this brand, and make products that are viable and make money, that was it."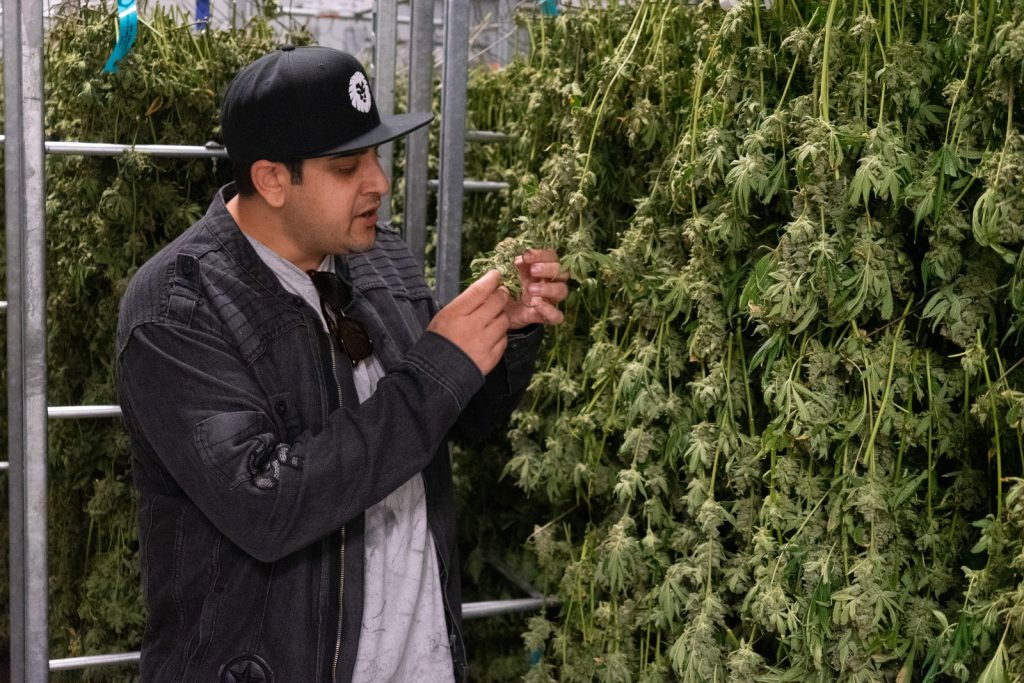 With a new toolset to apply his fresh frozen tek to, Razani was ready to throw his hat into the ring again, entering The Green Solution's first entry into the 710 Cup Denver.
"The first competition that we entered was two weeks after I got there," Razani remembers. "It was quick, we threw something together for the 710 cup, the first one that we had in Denver, and it was like that was the real scene. That was SPOILED. That was Vader Extracts. That was all the big Prop 215 brands from CA, the caregiver brands, the legacy brands, all represented heavy. And here we are, we slapped together this thing quickly; We didn't even place at all. But it was such a great experience and I am thankful I was there."
The disappointment of going home without an award compounded with the torrential rain of the event, and motivated Razani to go back to the drawing board, working directly with the cultivation team to select and grow winners early on.
"It was a hot mess," concedes Razani. "So after that, it was on; We weren't fucking around anymore. I went to the grow and consulted the growers. We were looking at strains, crawling through the grow rooms trying to find the best plant in the entire facility to test, we were plotting the takeover."
Around that time, old friend and coworker Garcia had gotten a job in the grow, and with a plan in hand and a team assembled, Razani would go on to win 30+ awards over the course of his two years with The Green Solution.
"These were Hemp Connoisseur Cups, High Times Cups, 710 Cup, everything. It wasn't always the same product, but they definitely had strains that gave us an advantage," he recalls.
With each win, Razani believed he was bringing more recognition, and more value to the company, eventually positioning himself for a hopeful equity share, something that would not materialize, forcing him to evaluate his career prospects.
"After being there for that much time and the success we had in that short period of time, I was encouraging and petitioning the owners to hook me up with equity in the company and they weren't having it," Razani says. "That was a rough one. I left that company on not-so-great terms because we left it bad."
After taking a few months off to reflect, Razani was introduced to the Sweet Leaf team through his friend Andy Bayer.
Bayer was a budtender at Sweet Leaf who recommended Razani to the owners after the fire department shut down their lab for not having the right setup. The owners had an urgent need, and Razani was the man for the job.
"This is like 2015 where all of these rules had changed and now you had to be compliant with new NFPA regulations," explains Razani. "So I came there, got the lab approved, did the work and built out the SOPs and all of the comprehensive operating documents—from the reporting and the business operations to safety and everything in between."
In addition to setting up the backend, Razani was also able to take home five awards for Sweet Leaf to add to his trophy collection.
Not only was he writing the book on Sweet Leaf's extraction tek, he was also influencing the standard market price with the brand's now infamous $420 deal on ounces of hash, unheard of at the time.
"It was always just about quality."
The Razani Fresh Frozen tek was a much easier approach for the brand to scale than other methods of the time, because, as production scales, so does the ancillary equipment required to maintain appropriate extraction temperatures.
"When you get to scale with extraction equipment, your ancillary cost goes way up. The ancillary cost of support components—your chillers, compressors, and heaters—is astronomical because you need expensive specialty equipment that consumes lots of energy to operate them at the desired temperatures during these processes that were just not practical in those types of facilities at that scale...it's just expensive in general."
"I was using cryogenic fluid to really freeze the material, and then I was using the adiabatic cooling effect of the off-gassing of the LN2 to cool the vessels," explains Razani of the evaporative cooling effect that occurs with liquid nitrogen, and the efficacy of recapturing that evaporative force to cool the vessel.
This was the trick to doing it this way instead of putting the whole vessel in the freezer.
While many parts of the extraction process can withstand extended periods of sub-zero temperatures, rubber gaskets and o-rings eventually deteriorate, which can cause safety concerns in addition to the costs of freezing the large components.
"You have all these components in the machine, like gaskets, that don't do well if you keep doing that...you're leaving these extraction columns in your freezer overnight and you get these cracks in your gaskets and your o-rings that hold your hoses together...then they end up being loose, you move it a bit and gas comes out. You get in those environments, [those leaks can be] dangerous."
In addition to his cryogenic approach to input material, Razani also began experimenting with a trending technique of cooling the solvent used as well.
"I starting playing with this tek that I saw some other guys doing which was cooling the solvent and lowering the pressure," he explains. "You had to get the gas to move, and with the fluid dynamics of the liquid butane, you have to put the higher pressure stuff to the lower pressure vessel to the lower pressure area or it's not going to flow otherwise. If there's not enough pressure, you're not going to get the solvent in there."
At Sweet Leaf, Razani combined his fresh frozen approach with a cooled solvent and Ellis' ETS 1300 closed-loop system to create some of the terpiest extractions the market had seen.
"I was literally putting the can of gas in the freezer—which wasn't super safe or anything but that's what I was doing—and just doing R&D work with fresh frozen runs with this cooled gas and it totally changed the game," recalls Razani. "I made this Golden Goat terp sauce; it was HTE [high terpene extract]. I showed it to everyone else in the building. 'Look what I just made! Smell this shit!'...Nicole [West] comes over and is like 'What the fuck is this?' And I said 'I don't know yet, I think it's just terps."
The extraction team, and the market at large, quickly realized the value of keeping the process cold throughout.
"That was the beginning of the 'you have to be cold' approach, so you have to spend the dough on all these expensive ancillary support pieces that will supercharge your process and will make it out of this world. That was the whole conclusion there."
Unrelated to the MIP, Sweet Leaf had a contamination issue in the grow that would eventually force them to voluntarily shut down their MIP, leaving Razani with a jar full of sauce and a glimpse at the next chapter.
Headed West: California
With Sweet Leaf's MIP no longer operational, Razani was stuck figuring out what to do with the high terpene extract he'd made.
"At that time, I had this fucking bowl of Golden Goat terps that were just out of control and these guys approached me from Illinois," he recalls, having heard good things from a friend about their new vape technology.
"I was trying to figure out how to get this sauce into a pen, so I brought these guys in and I showed them what I've got....They were like 'This is the best thing we have ever seen. You're coming with us.'"
After a few meetings, Razani agreed to the company's terms and structure—they had a partnership deal with a Canadian company—and moved out to Santa Barbara to begin setting up a licensed operation to produce vaporizers.
"I moved out to Santa Barbara in March of 2016," Razani explains. "I took the job, came out here for a year, and we were just doing local stuff, trying to get permits and trying to figure out the license process in Santa Barbara County, and they were just not having it. We couldn't get it done; the county and city weren't ready to approve anything for use, recreational or medical, so we had to pivot to where we were allowed to operate, the Coachella valley."
While Razani was pivoting to the desert, the Canadians were in negotiations with the vape manufacturer who created what is now known as Dosist, and in talks with Dr. Mark Lewis, President of Napro Research, a leading cannabis research institute.
"I was doing what I was asked, creating formulations, and then we get this call that we have to go to LA to have this meeting with [Napro Research]," Razani remembers, adding, "They were the real deal science of the cannabis industry and [the meeting] was with this guy Dr. Mark Lewis."
Razani would end up flying out to Washington D.C. to work hand-in-hand with Dr. Lewis until the companies ended up parting ways.
"We flew out to Washington D.C. for three weeks and I made some of the first distillate in that state for Dr. Lewis and got schooled on the new cannabis science," he recalls, still in awe. The two formed a tight friendship during the time, frequently eating at Chef Jose Andres' restaurants around the capitol, and even helping Lewis move out of his corporate housing while he was there.
"One day, we were doing our thing, and I hear him on the phone having a conversation with my company and it's not going well." Later that day, Razani got a call from his CEO telling him to pack his bags, the deal with the vape manufacturers had fallen through, and the Canadians had walked. "The deal fell through and that was the end of that."
When the deal with the Canadians fell through, Razani was stuck with the reality of owning a home in the California desert.
Back in 2016, Cathedral City was one of the first few Southern California municipalities to even allow licensed hydrocarbon extraction. And the company was already buying up property with future expansion plans in mind. With this in mind, Razani had sold his condo in Colorado and bought a house in Palm Desert nearby.
"I had already bought my house in the desert and I was preparing to do work there because the Canadian company had bought a bunch of land and was doing two projects there that I was supposed to work on. So, it was kind of like, alright, I guess I'm stuck working with these guys for now."
Stuck in the desert, Razani decided to make the best of it, and began poking around to see what other opportunities might exist.
"I started looking elsewhere, poking around and asking what's going on with new municipalities and counties, and figuring out how to do another application or something on the side so I could make some extra money and put another flag in the ground...That's what took me to Hollister."
The Hollister project was spearheaded by a group of first recon Marine combat veterans, and Razani was determined to help out.
"Me and my friend Sean Donahoe got an opportunity and found these gentlemen that were working to secure a license [in Hollister] and they were all veterans," Razani begins. "It was a great opportunity for me to help fellow veterans because of my cousin who died overseas while serving in the army. I have a really soft spot for veterans and what they have to endure.
"Cannabis sometimes helps a lot, sometimes it doesn't, but I always want to give people the opportunity to see how cannabis can improve their life because it did improve mine so much."
Seizing the chance, the group partnered up on the application, helping with the initial legwork in exchange for a small stake in the manufacturing license.
"We were trying to really go after it using my expertise, my knowledge, my friend Sean's connections in the county...we really got our applications together swiftly and got them submitted and, subsequently, got them approved."
The next step in the process was finding clients to manufacture for, and Razani was introduced to Central Coast Agriculture (CCA), best known by their brand Raw Garden.
CCA was the first client to approach the team about a processing partnership. They had been running their extracts in an old legacy lab that had to be shut down with the rollout of new regulations. In addition, all of their material (both flower and extracts) were testing hot for heavy metals, cadmium specifically.
In 2017, Razani developed a technique (The Razani Terp Tek) for distilling cannabinoids and terpenes out of contaminated live resin crude oil, and recombining them in a way that removed any contamination. This process is now known as Refined Live Resin.
This technique involved a short path with two cold traps which were used to collect terpenes, esters and phenols—the discernable essence of different cannabis genetics—and combine them with the cannabinoids that had been distilled from the crude oil to get a compliant product that represented the genetic accurately.
Shortly thereafter, CCA found a way for its team to intermingle with Razani's lab, learning the technique and essentially removing the need for future collaboration.
"Decision-making at a high level in cannabis is a shit show; everyone knows this," Razani reminds. "You can't put this up to a vote...Sometimes you shoot high—even with friends—and you don't go where you want to go; everything is a learning experience. You can't be afraid to learn.
"Failure is part of learning, and the evolution, inevitable. If you are learning from your mistakes, you're going to evolve."
With Raw Garden (CCA), Razani and his team weren't in control of the business, only production. The team in charge of running the business made decisions that ended up landing them in court (failing miserably, Razani adds). But, with the tek in hand, CCA didn't need Razani; it had acres of weed, the formulation for their pens, and the tek to get the job done, leaving Razani empty-handed.
"That was a tough one...that was one of the biggest failures, you could say, because I wasn't in control of the situation. You're at the mercy of whoever is running these companies. And whatever agreement you have, you end up having to spend hundreds of thousands of dollars and years of time to get anywhere with any legal stance."
"Some days you're the candy and some days you're the wrapper."
"I'm in Cali, doing the Hollister thing, while also simultaneously doing a project in Massachusetts for INSA and a Florida project for Growhealthy, managing all three at the same time from my office in the desert," recalls Razani. It was a good arrangement for a while, but the situation had turned sour, and it was time to move on.
Refusing to throw in the towel, Razani dove into projects in multiple states along the East Coast while working to secure his own license for contract manufacturing.
"For me, it was just like, alright, bounce back. You have to keep going. You have all these irons in the fire; keep going. CCA kept going; they didn't need me or any of us...so I did a project in Florida that year and we were one of eight initial licenses for medical...I even had to testify in state court as an expert witness for the company to win that license," says Razani.
During this time, Razani also built out a medical manufacturing department for INSA, a cannabis client in Massachusetts while working on a new California project, in the desert with a new company, Lost Horse Supply Co.
Lost Horse Supply Co.
Having spent close to a decade in the industry as it rapidly went from medical-only to fully legalized in multiple states, Razani had amassed a body of knowledge and wide-reaching network that laid the groundwork for a licensed contract manufacturing company, as well as multiple consulting deals throughout the country.
"I'm a consultant. I'm a serial entrepreneur. I'm a pioneer and an innovator; I'm always trying to push," Razani says when pushed on what he believes his role in the space is. "I do business operations, compliance, design for manufacturing, edibles, extracts (solventless, hydrocarbon, ethanol), everything and anything post harvest."
In late 2017, Razani got with Jeff Miller and joined the team as COO of Lost Horse Supply Co., a contract manufacturing business with a Type-7 Volatile Manufacturing License that allowed them to white label products for other brands.
The goal was to be the first business of its kind to launch with partnerships with some of the bigger brands in California. After his mother-in-law passed, Razani put everything he had into this project in Cathedral city. And it worked. The team was able to secure some funding, including each partner putting up some of their own capital to get the business up and running.
But, as with most startups, Razani was literally doing the legwork himself, from license build-outs to physically demoing and trenching holes for underground plumbing.
"I was doing a bunch of the work myself, I was trenching holes and just getting after it doing whatever I could. If I'm going to be successful here, I need to hurry the fuck up."
Lost Horse may have been the turnkey play that big brands needed, but the market was not ready; prospective clients had a hard time grasping the apparent lack of a brand that they were otherwise accustomed to.
"It was rough for us," recalls Razani. "We didn't have a brand...Lost Horse Supply Co. was a white label support mechanism for brands which we felt in our heart of hearts was the one thing that everybody needed."
Undeterred, the team continued to approach brands in hopes of generating revenue to complete the buildout of their facility.
During that time, Razani and his crew were introduced to a wide variety of groups looking to get into the new adult-use market. Many sought to acquire licenses that already had brand recognition to hold onto for later, rather than start their own but still needed a licensed, approved facility to perform the work.
Now, contract manufacturing is everything.
"Now, that's what everyone wants to do because there's a surplus of product. Now, they need brands to help sell the product or to package it and sell it...Then, you have to have your brand everywhere; California is a big state...even distributing to [800+ licensed stores] is a challenge...Everything you have is predicated on your brand presence."
In the process of soliciting their white label services, Razani and his crew would be introduced to groups like Cresco, Wonderbrett and Glasshouse, whose interest was primarily in consultation services that helped bring products to market under their existing brands.
"Lost Horse had these connections through me and I had to try to use that to my advantage to build up the business," Razani explained. "In the meantime, we got busy launching these brands' production with my network in the desert."
Razani helped to bring products to market for all three brands, and both Glasshouse and Wonderbrett extended offers to roll up Lost Horse into their companies.
"It was a great opportunity...we had to weigh the options at that time," Razani continues. "It really pains me to say that I kind of felt that I couldn't do what I needed to do with [Wonderbrett], so I went with Glasshouse instead...Glasshouse is a formidable company; their main goal was to grow some of the most high quality cannabis at the largest scale in the world and they are succeeding in that right now."
As part of the deal with Glasshouse, Lost Horse's three partners and existing California operations were rolled up into the parent company, but Razani and his team retained the rights to forthcoming formulations as well as any projects that were out-of-state.
Building a Glass House
In 2019, moments after his wife gave birth to their first born, Razani made the call and accepted Glasshouse's offer as Vice President of Manufacturing.
"The craziest thing was when I was negotiating this whole deal, we were going to the hospital to have the baby. Like it was that day. I was like outside in the parking lot. The baby was already born and I had to step out to go have this conversation...and it was with Glasshouse...that's how I got that deal done and when I got that deal done; it's absurd and I'll never forget that."
His first job: build a hub for Glasshouse's production.
California Manufacturing Solutions would be the licensed name of the manufacturing and production hub that Razani would build during his time here. He moved his family, including his newborn daughter, to Solvang, a small Dutch town about a half hour from Lompoc, where the hub was to be built.
"My goal when I came on was to build them a factory," Razani continues, "a manufacturing, packaging, distribution hub that could grow with the company and it could make an impact on the future of the company...and the company had aspirations to grow, but I don't know if anybody really knew how big...they currently have the capacity of 5 million square feet under glass."
Excited by the chance to help build the backbone for the company's growth, Razani designed, oversaw, and managed the entire operation during his time with Glasshouse.
"The future is uncertain with large scale production—the saturation of products and these big brands that are emerging and taking up the market share...you have to be competitive; Glasshouse will always remain competitive."
Unlike other markets, all post-harvest processing must be done in a separate processing facility, including drying, curing, and trimming. Razani had to account for everything from processing and cold storage to blast-resistant rooms for volatile extractions, general manufacturing and R&D.
In addition to rolling up Lost Horse, the company also acquired other brands, including well-known legacy brand Field Extracts. Razani worked with their teams to help relaunch the brands on the adult-use market, improve formulations, and those brands are now being produced in the facility he designed.
In March 2021, it was time for a change, and Razani stepped down from his role as Vice President, remaining a shareholder but with the freedom to work on new projects, including an enterprise resource platform (ERP), a new cultivation license in New Jersey, and the expansion of HelloAgain.
"When I left my VP role, my successor's name was Alex Benivedes; he's amazing. This guy, he's like a gem," remarks Razani fondly of the man who also helped bring an early version of Razani's enterprise platform to life. "He's the only person I could really leave to handle things; he's carrying the torch."
While Razani's time at Glasshouse may have come to a close, his experience there drove him to continue to innovate and find ways for cannabis businesses to operate more efficiently as the industry scales.
"The bureaucracy means it just takes time to get things done," he laments. "This business is evolving so fast and decision making and deciphering what will outlast fads and trends takes an understanding of the market. There has to be brand recognition, there has to be education. You have to be able to deliver a landscape that people can thrive in but also help them navigate this ever-evolving topographical situation with cannabis."
Razani's goal now is to help existing businesses survive these regulatory changes while also helping new brands join the market.
"After leaving Glasshouse, I decided to start a consulting company called SZN Partners. SZN Partners was based on and founded under the premise of business operations, production operations, compliance and technology. We were using our expertise to get into new markets where the general operator doesn't have all of the know-how and needs a consultant to navigate this industry…groups who were looking to up the ante with technology and how they are running their business."
SZN and ERP
While working at Glasshouse, Razani realized that a key component of many mature industries' business operations was missing in cannabis: a platform that tied everything together. And Benivedes would be the one to help him bring it to life.
"When I first met him, I said, 'Alex, this is what I want to do. This is my goal: I want to make this the most precise operation and build a precise system around it.' I gave him a month. For one month, I want you to build a relational database with a way to interact like an ERP but in excel, and he did it."
In many regulated cannabis markets, there are required track-and-trace systems such as METRC, but these platforms are of little-to-no value to operators, as the sole purpose is to track sales, not to integrate with manufacturing and production processes.
"You can't tie METRC information into anything else...It's not a business platform; it's a recording platform for the government...This platform is a platform that allows you to connect your components of your business—distribution and sales and everything—and link it all together, which is very useful for a business. My track-and-trace system that the government makes me use is not worth a shit for my business because it doesn't interact with anything...but what if it did?
"Like your batches, your plants, everything you have you can store in these relational databases and you can aggregate this information from these databases into whatever you want...you want to show what that plant is, where it is? You want to show how much that plant is costing you to grow every day? You want to show what happens to it when it's done growing and it's a product and where your product is going and your cost and your labels and your jars and you want to control all of the assembly of it and you want to control the supply chain?
"You can do all that. You can do all that in the system...so, ultimately, if I want to know how many jars of weed are getting packaged a day and I want to know how many labels I'm going through in a day and I don't want to have to have an inventory count being done every two seconds on this stuff, I want to be able to do this in a system to where the system does it."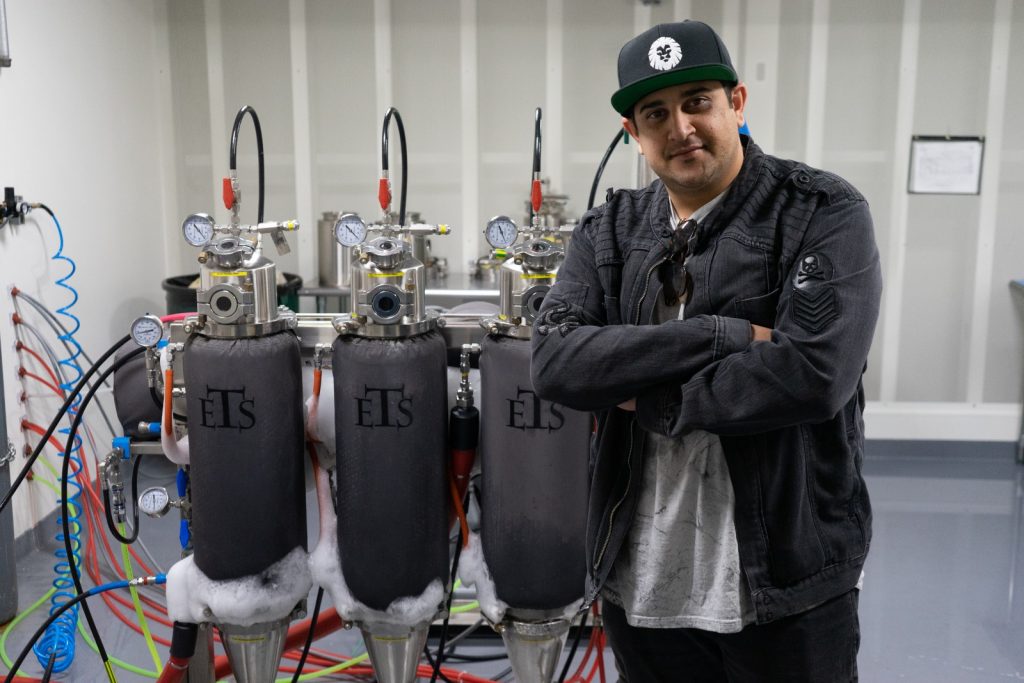 Having all of the information centralized can expedite decision-making as it relates to large purchase and production orders that can be essential to one another.
"If you have a production order that comes in for your company, you can go, 'Ok, I'm going to have to label a hundred jars and I have the labels and the jars and the caps and the tamper proof sticker. There's so many components to every product. So how do you keep track of all the inventory for that? You have to have an interactive, autonomous system. That's what Alex developed."
SZN (pronounced like "season") is a consulting firm co-founded with Sohum Shah to take this platform and build it out for other cannabis businesses to take advantage of.
"Sohum Shah has been a friend for a long time from the Colorado days. Sohum and I joined forces to tackle some other projects and to build a platform that wasn't another MJ Freeway...Sohum and I started creating the idea; the premise behind what would be our new kind of internal business track-and-trace system, like a whole platform and you could do everything in this system...we are currently paying a group to create an integration with it for METRC as well."
In combination with Shah and Razani's years of experience across multiple regulated markets, this platform offers their clients a competitive operational advantage.
"We are investing in our technology, we are investing in our platform. We found something that was ubiquitous in the big box retail marketplace with places like Home Depot, Lowe's, Walmart...all these companies were using this base platform and we decided that was the way to go...and we implemented it in Oklahoma this past season with great success.
"Look, you don't need to spend a lot of money on this technology to run your enterprise. You just have to have something that works right...the ultimate goal there is to be able to have the daily information captured in real time...and the analysis is going to help you run a more efficient business. You're going to make more money that way."
While the platform is a primary focus, SZN still consults with a variety of clients in different markets.
Hello Again
Constantly in the midst of R&D efforts, Razani and Lost Horse also partnered with the women behind HelloAgain, a cannabis-infused product that targets the symptoms of menopause.
"While working on other projects I met these women who were inquiring about their menopause symptoms," he recalls. "Lost Horse's main goal was to innovate, to build relationships, to build and make products that create value for daily life, so I took that as one of the best opportunities to do all of those things and we joined up with them to come up with the product."
Razani did all of the research and created the formulation that led to the launch of the first ever vaginal suppository targeted at women experiencing menopausal symptoms—the product has been such a hit that the team will be releasing two new iterations of the product later this year, as well as expanding to the Michigan market.
"It has no quantitative basis, but weed makes my life better. Weed makes my life better and apparently, for women who are 45-65, it improves their lives, too. It takes away their hot flashes, their mood swings, they sleep better...This product really changed my perspective on what we've done to improve people's lives with cannabis."
The product, which has been on the market for two years, is available in more than 65 stores in California in both Night and Day versions, with "period/menstrual" and "hangover" versions launching in Q3 2022.
Misconceptions & Advice: California, Cannabis, & The State of The Industry
"You can sell anything in LA if you can convince them that no one else can get it."
Such observations of the California market are not uncommon. While LA and the Bay may differ in their flavor preferences between the fruity and the gassy, the one thing everyone seems to care about is the exclusivity of whatever is being sold.
"Cali has such a unique kind of sense of cannabis. Everyone is always on the hunt for the shit that is the most exclusive and LA is the testament to that...there are some really great strains that are super unique and the guys growing them keep it super exclusive and super hyped up."
And the hype pays off: even in today's price race to the bottom, exclusive, hard-to-get varieties still fetch upwards of $5,000 USD per pound, "And you can't just go buy a pound; you have to buy five pounds, then one of the pounds can be that [exclusive variety]."
As the industry continues to mature, Razani says that it's important to respect those that came before you, as well as acknowledge that the industry is still in its infancy.
"The thing about being in this industry from where it started, I had to carve out my own path. There was no playbook, there weren't a ton of people doing this. We had to build the dream. We had to go through crazy shit to make that happen...A lot of these guys went through it a lot longer that I did...I was making hash and growing weed in a basement in 2008-2009; these guys were running their own dispensaries in LA in 2004 like making serious money and dealing with the feds...That's why I have a lot of respect for my peers. Even though we don't all see eye-to-eye...we all battened down the hatches and weathered the storm and we've made it. We made something of our knowledge and have some great memories and experiences to share."
But Razani is quick to caution those planning on entering the space, warning that a hard work ethic and significant resilience are essential to surviving this space.
"You have to be ready. You always have to be prepared for everything and you have to work three times as hard as anyone else at all times if you want to be super successful. Your work ethic is everything. If you have no work ethic, it's impossible to get what you want...Your work ethic and your network are two of the most critical things in any business to be successful, but especially in cannabis."
"The biggest misconception about the cannabis industry that everyone's a millionaire, especially people that own dispensaries."
While many have pipe dreams about getting into cannabis, starting their own grow or lab, and making the big bucks, the financial hardship that most businesses are going through is swept under the rug.
"Here's the thing: a lot of people have aspirations...you have to have a real serious plan of attack if you're coming into a market that's already saturated. You have to be very cautious about how much money you're spending and what you're doing...There's a lot of front-loaded capital costs in cannabis and if you can't weather that storm financially then you're going to have trouble surviving...Analyze your goals and make sure that it makes sense...because, for a lot of people, [cannabis] has become a money pit…"
Working in cannabis, even as an employee, is equivalent to being an entrepreneur, and requires a similar spirit.
"Ultimately, it's a difficult game to get into and you really have to have the passion for entrepreneurship. You have to love what happens as an entrepreneur—getting told no, having to pick yourself back up, having to motivate yourself every day—you have to love that. And if you don't love that, it's not for you because it's too difficult of a business to just break into and not have a good work ethic.
"If you have any problem with being rejected, this business is not for you. If you have any problem with someone telling you your idea is shit and it doesn't matter, then this ain't for you. If you don't have the resolve to then keep going after people tell you that, then this really isn't for you. What's going to take you forward and what's going to keep you going and surpassing those people, it's going to be heart man; it's all about heart.
"I always say there's a lot of targets, there's 100 targets out there and you only have a six shooter. So you gotta be real strategic about what targets you try to hit down. You can't hit all of them, so figure out the ones where you can knock down two with one shot."
All things considered, Razani wouldn't choose any other career, and he is excited about what the future holds for cannabis.
"I love what's happening with these opportunities with different product formulation, these different nutraceuticals, these CPGs that are coming out, some of the stuff that we are on the front line on....that's what's great about formulations and natural products....These new methods that are coming out are so far beyond comprehension for most people who are deep in the game every day that do this for a living; a lot of this technology is going to become obsolete.
"Cannabis is one of the coolest species of anything on this planet...everything to me about the cannabis plant is just so unique and so euphoric...It's so magical...It's part of why I love what I do and gravitate towards people who love it, too."